Christiana + Bob | Westmoreland Museum of American Art Wedding
This classic Westmoreland Museum of American Art wedding for Christiana and Bob was perfectly unique to them. Their wedding day was laced with even more joy because Bob had been hospitalized right before the wedding. An unexpected trial that they overcame together. Chrissie was by his side while he recovered and was most looking forward to finally being pronounced husband and wife. There was not a dry eye in the church during her walk down the aisle. Everyone was ready to celebrate the newlyweds and Bob's health!
Chrissie and I met while working together. We went for coffee to talk about her wedding plans and she was so excited when she described her venue to me. The Westmoreland Museum of American Art was recently renovated and they added a beautiful, bright reception space for weddings inside of the cantilever. I couldn't have picked a more perfect venue for them.
There were so many sweet moments during their day! At the reception, Bob pulled out the wrapped silverware he saved from Chrissie's graduation party to share their first bite of cake. There was a cousin flash mob (which is the coolest thing I have ever see family do)! And even down to the handmade cookies with #coppersrus because the met while working at Toys R Us.
Congratulations Chrissie + Bob!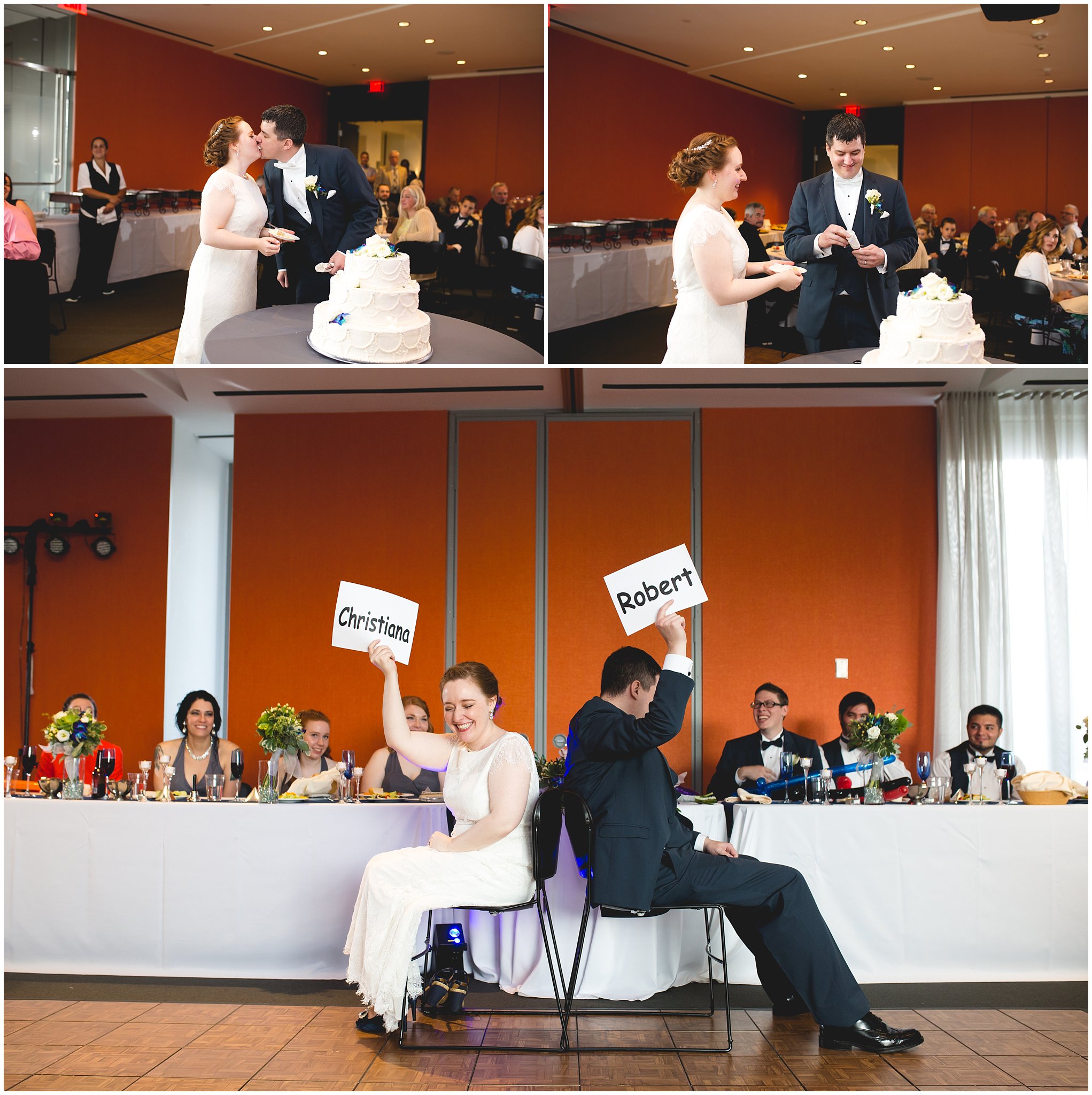 Ceremony: Immaculate Conception Church
Venue: The Westmoreland Museum of American Art
Dress: Glitter and Grit
Bridesmaid's: David's Bridal
Groom + Men: Lapels, A Fine Mens' Clothier
Hair: Simply Captivating Styling, LLC
Makeup: Her sisters
Florist: Le Jardin FLorals
DJ: Larry's DJ Service
Invitations: Hannah Morford
Catering: Lora V's Catering