Friday Pinspiration | Our DIY Den
Happy Fri-yay! Over here at the Bonadio house, we are wrapping up our summer DIY home 'refreshes'. We have now completed our kitchen, my office, and the den/book room. This space was intended to be a bit more masculine since my office is pretty feminine.
Chris refinished the floors in the den while he was refinishing the office floors. Each room got new trim and was looking fresh! After we finished the office, Chris started custom building wall shelving. We (and by we, I mean Chris) bought brackets, spray painted them dark, then stained and sealed the wood shelves.
The last little project for this room was the hairpin leg stool. It might be my favorite piece in the whole room. It turned out SO SO good. The view you see of this room when you walk up the stairs is the best. The art was a vintage find for $5 and the lights and stool just compliment it perfectly! My father in law gave us the wood slab so all we had to get were the legs. We found them here on Etsy. All in all the stool cost us maybe $50 to make.
The last part was accessories! My favorite! Take a look at our DIY Den!
PINSPIRATION IMAGES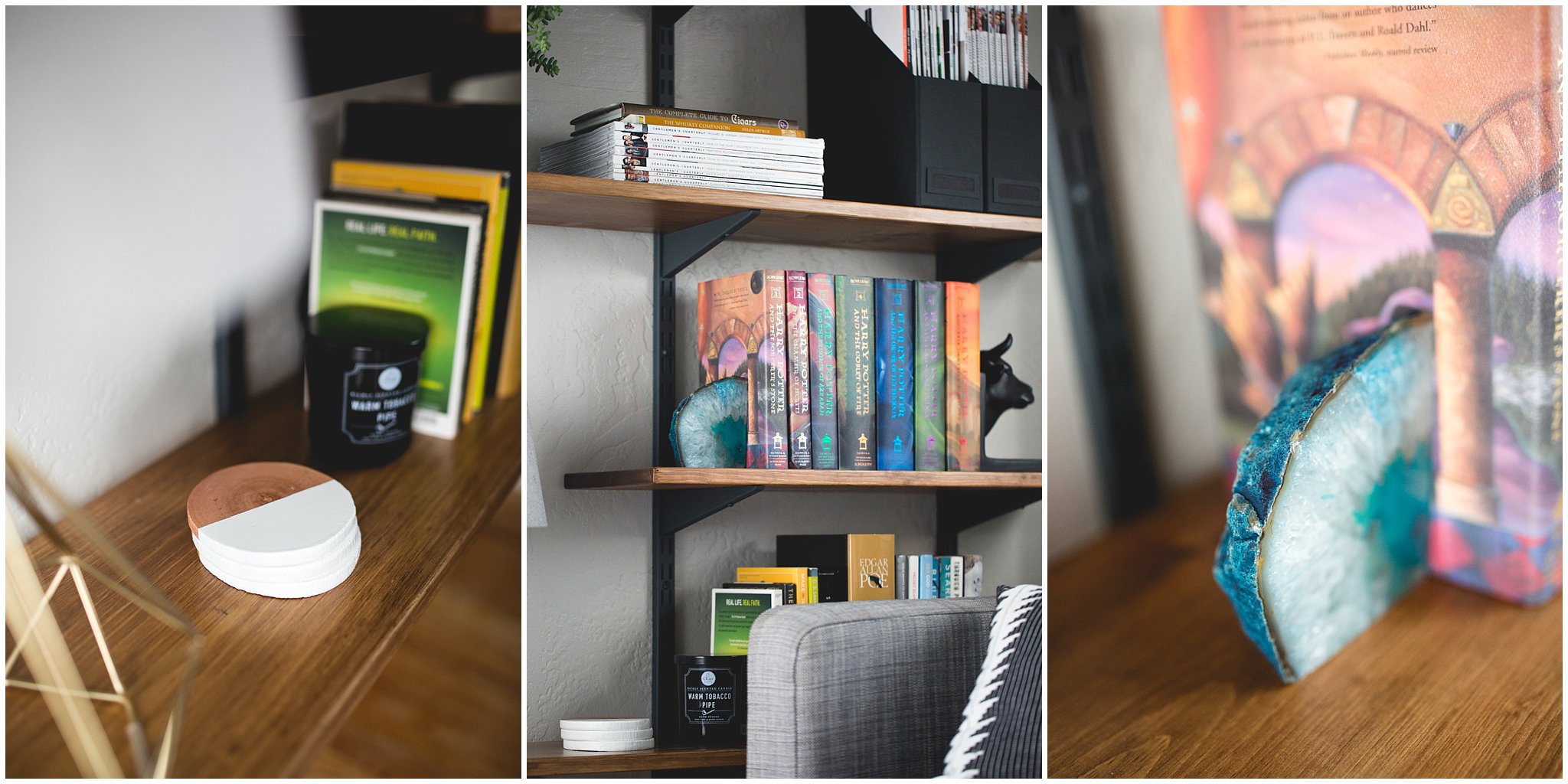 Rug | Urban Outfitters
Couch, Magazine Holders | IKEA
Glass Geo Cubes, Rock Book Ends, Candles - TJ Maxx
Hanging Lights, Lamp, Pillows, Clock, Steer Book Ends, Blanket | Target